From innovative anti-aging serums and creams to oil-fighting astringents, Avon has been at the forefront of cutting-edge skin care for more than a century. Beginning as the fragrance-only California Perfume Company, Avon soon thereafter became known worldwide for its groundbreaking products to treat, nourish, soothe, and improve skin.
Below, take a glimpse through time to discover the evolution of Avon's skin care offerings.
1896: The Early Stages

California Extract of Witch Hazel was one of the first skincare products to join the California Perfume Company family. Made from a strong distillation of witch hazel shrub, it served as a cooling and anti-inflammatory agent for the skin. Today, witch hazel can be found in Avon's Clearskin Pore Penetrating Gel Cleanser.
1905: Cream Of The Crop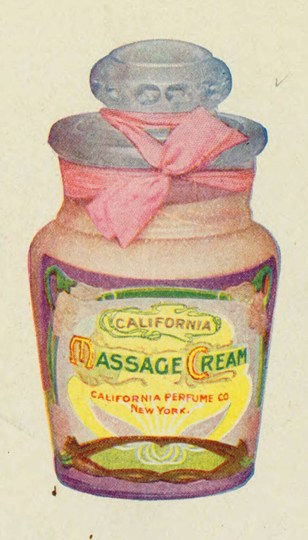 Formulated to prevent wrinkles, CP Massage Cream fed the skin and helped "ward off the ravages of time." The luxurious lotion was later renamed Dermol Massage Cream in 1919.
1927: A Star-Worthy Collection Is Born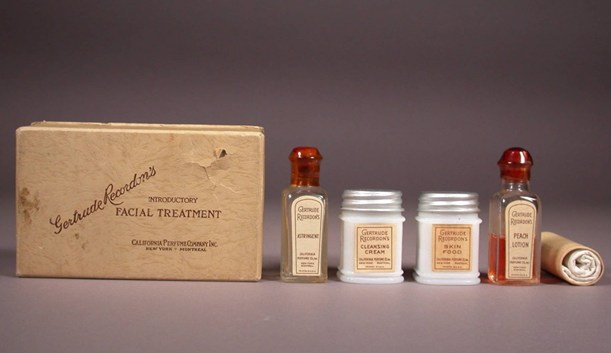 The company launched its first skin care collection: Gertrude Recordon Facial Treatment. Avon founder David H. McConnell tapped Recordon, a well-known beauty expert at the time, to help create the formulas for this deluxe four-piece facial line. The collection included an astringent, cleansing cream, peach lotion, and skin food.
1930s: The Great Expansion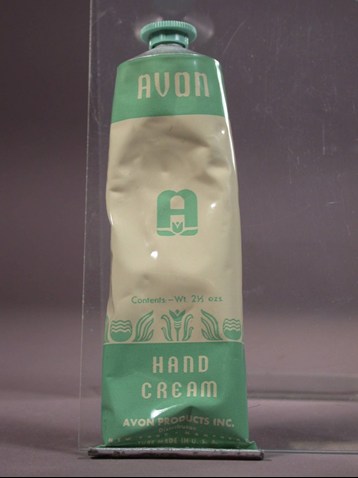 Although the country was in the throes of the Great Depression, Avon expanded with the introduction of several skin care products — namely its Hand Cream — in 1933. The ultra-moisturizing lotion has been softening women's hands ever since.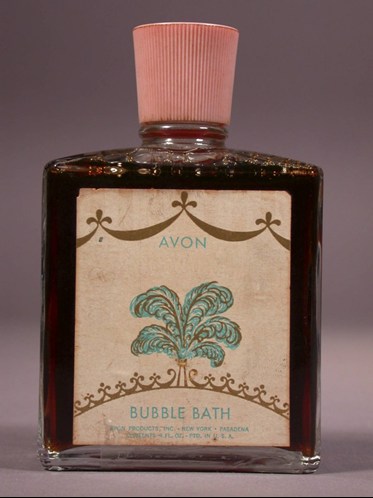 During the 1930s, Avon made a splash with the release of bubble bath to cleanse and pamper skin. The quaint bottle has evolved, but the quality of its contents remains top-notch. Today, there are countless delightful scents to help wash away stress.
1940s: Sunny Days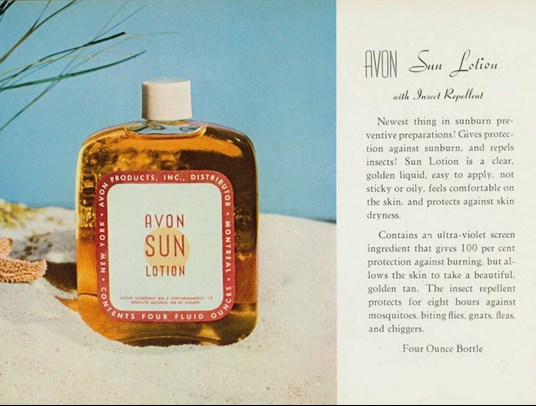 Talk about a two-for-one! Avon's Sun Lotion with Insect Repellent (1947) was a must for balmy beach and poolside days. Providing protection against ultraviolet rays while simultaneously warding off pesky bugs and mosquitoes made this a winning combo that beach bums and sun lovers alike could bask in.
1950s: Scented Skin Sinks In
Avon's Persian Wood Perfumed Skin Softener (1959) was a richly concentrated, creamy formula that smoothed and soothed dry areas while producing a lovely lingering fragrance. It was the perfect blend and representation of the company's expertise in fragrance and skin care.
1961: Skin-So-Soft Makes A Smooth Entrance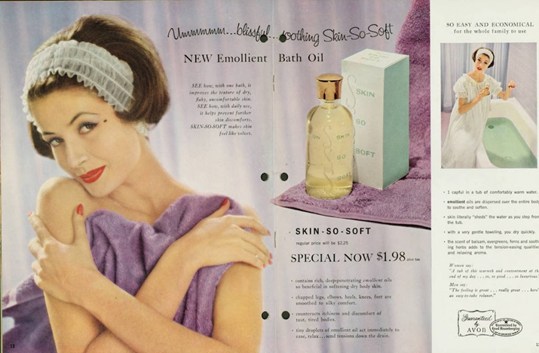 One of Avon's most recognizable personal care products, Skin-So-Soft, has been keeping bodies soft and supple for over half a century. Today, the popular line includes a variety of body lotions, shower gels, washes, and seasonal creams.
1970s: Clear Skin Is In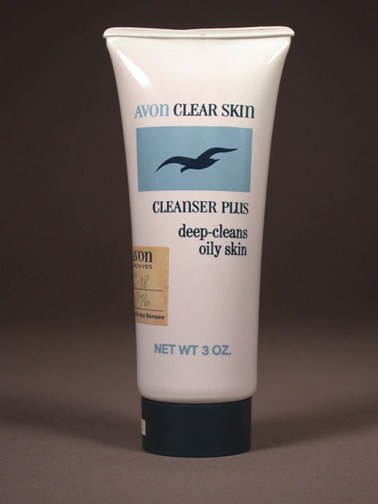 During the 1970s Women's Liberation Movement, many women adopted the less-is-more makeup philosophy — in turn, propelling clear skin into the spotlight. Enter Avon's Clear Skin.
1980s: Popular Science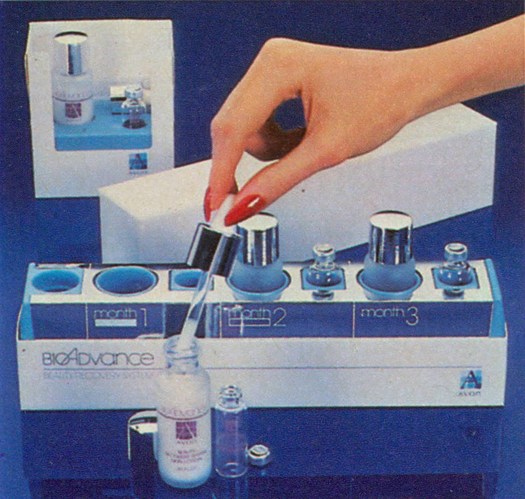 While the makeup industry in the mid-1980s was buzzing with bold and bright trends, Avon's Research and Development team was busy whipping up breakthrough products that would change skin care forever. In 1986, Avon became the first to use stabilized retinol, an anti-aging ingredient, in its patented BioAdvance Beauty Recovery System.
1990s: The Blend Of Science & Skin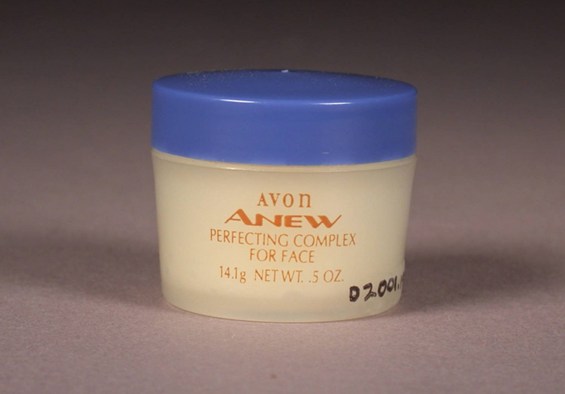 In 1990, Avon was the first to bring alpha hydroxy acid technology to the mass market with its launch of the ANEW skin care line. The breakthrough products included Perfecting Complex for Face Cream, which intended to reduce the appearance of fine lines and wrinkles.
2000s – 2016: Flawless Future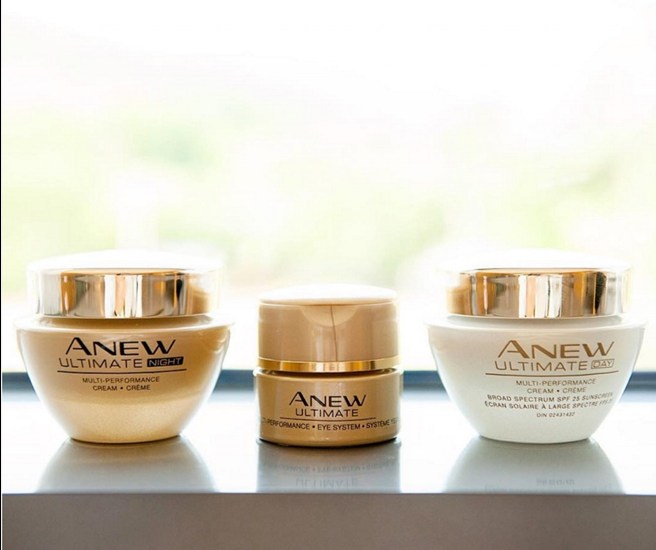 Avon continues to revolutionize skin care with ongoing advances for the brand. From the Anew Power Serum to the patent-pending Celluvive Complex found in Anew Ultimate, Avon has an unblemished reputation in skin care making it a mainstay brand for women around the world.
2020s: CBD Skin Care & Clean Beauty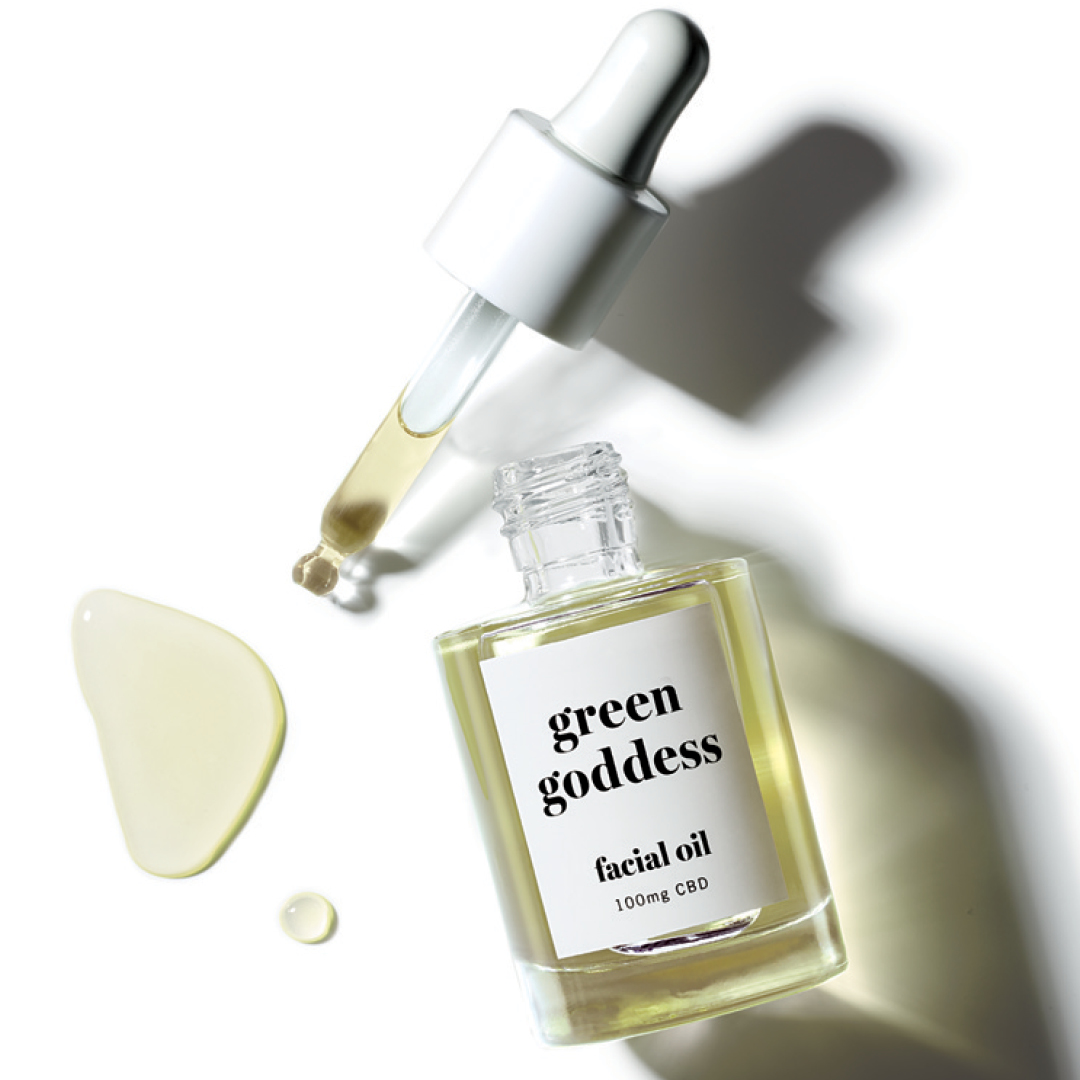 Avon continues to offer skin care innovations that are at the forefront of beauty. In 2020, we launched a collection of CBD skin care that includes Veilment CBD body creams and Green Goddess Facial Oil, a vegan topical oil with 100mg of CBD and other plant-based ingredients like squalane oil and turmeric. Our CBD products do not contain THC. In addition to these soothing, good-for-skin formulas, we released a collection of vegan moisturizers and facial creams, Farm Rx. Featuring over 85% natural plant-based ingredients, Farm Rx is the first brand launched under our new Clean Beauty line. Clean Beauty at Avon is defined by products that are thoughtfully created with ingredients inspired by nature.